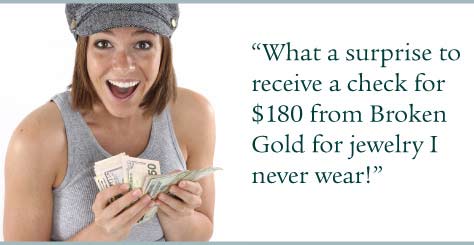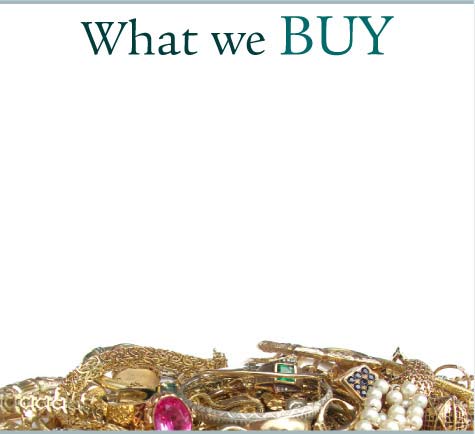 Sell Gold, Silver, Jewelry, Coins and More
Here are some examples of gold and jewelry that we regularly purchase from our customers. Also, please view our Fine Jewelry page for more examples of higher quality items that we purchase.
If you have any questions about whether your item will qualify for purchase, please contact us and we will be happy to answer any questions.
Class Rings
Cluster Rings
Tangled Gold Chains
Gold Watches
Bent/Broken Jewelry
Unmatched Gold Earrings
Items with missing stones
Gold Pins/Brooches
10k, 14k, 16k, 18k, 22k, 24k
Dental Gold
Gold Coins
Platinum
Gold Bracelets
Sterling Silver
Gold Necklaces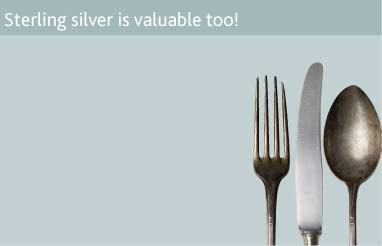 Gold is not the only precious metal increasing in value. The cost of sterling silver is rising too.
Sterling Silver can be found in your flat ware, musical instruments, class rings and more.

BrokenGold will gladly evaluate your sterling silver pieces and pay you according to the rising value!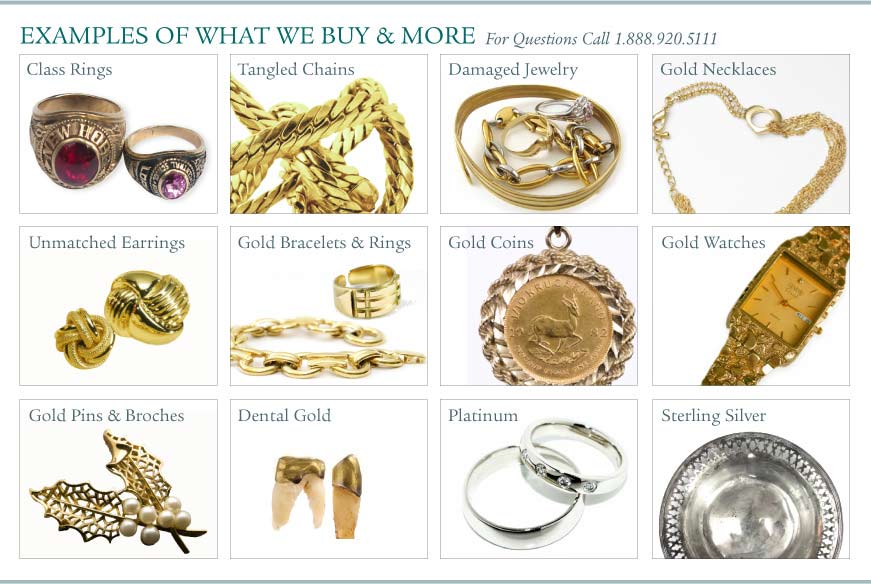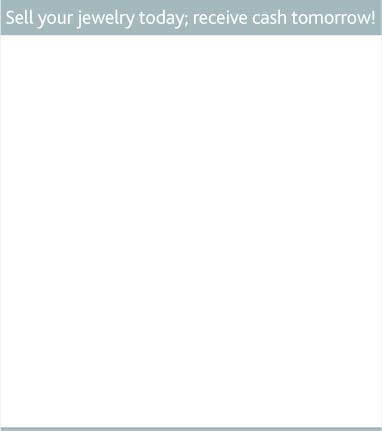 Sell scrap gold, silver and have more cash for gold jewelry.
To get started selling gold, fill out the form below.



Broken Gold has been in the scrap gold buying business for over 20 years.
We are a proud member of TRUSTe, Gemological Institute of America, International Precious Metals Institute.


©2008 BGC MANAGEMENT, INC. - Sell Gold, Scrap Silver, Old Jewelry & More at BrokenGold.com